Custom Made Local Clothing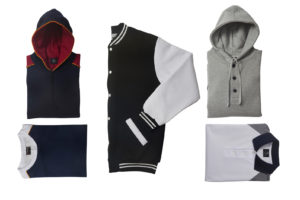 If you're in Australia and looking for a custom clothing manufacturer for your local production needs, then Qualitops might just be the perfect partner for you. With our help, you can turn your design dreams into reality and bring your clothing label to the next level.
Perhaps you're starting your own clothing label and don't know where to begin, or maybe you already have an existing label that you wish to develop further. Whatever stage you're at, Qualitops can assist you in creating ethically produced, Australian-made clothing that perfectly matches your vision.
One of the biggest advantages of working with Qualitops is that you don't have to start from scratch. Instead of spending weeks on garment sampling, custom-made patterns, and grading each size, you can take a look at our extensive range of Stock Service and custom-made garments. These items may already be close to what you're looking for, and Qualitops can make adjustments in width, length, finishing, and more to give you that perfect custom-made fit and feel you've been searching for. This approach saves you both time and money, making it a smart choice for any start-up manufacturing needs.
Custom-made orders do require minimum quantities, such as 100 units for tees and 50 units for polos or fleece garments like hoodies and windcheaters. However, these quantities may vary depending on garment style and design. To get a sense of Qualitops' capabilities, you can check out our Online Store, which showcases examples of our custom-made garments.
All of Qualitops' clothing is Australian-made and produced in Melbourne using locally knitted and dyed fabrics. This commitment to ethical production and local sourcing ensures that your clothing is not only of the highest quality, but also contributes positively to the local economy.
If you're looking for a reliable and experienced custom clothing manufacturer in Australia, Qualitops should be your first choice. Contact us today to discuss your specific custom-made requirements and take the first step towards bringing your clothing label to life.
Showing 1–16 of 50 results